Fostering Saves Lives
Providing a temporary, loving home to animals in need is one of the most rewarding experiences anyone can have. Our foster volunteers make it possible for our organization to rescue hundreds of cats and dogs we would otherwise have to turn away due to limited space in our shelters. THANK YOU for opening your hearts and homes and for saving lives!
The Guiding Mission of our Foster Program
Provide cats and dogs with a safe, nurturing environment and individualized care.
Socialize shy or timid cats and dogs to prepare them for adoption.
Give our long-term residents time away from the shelter to keep them happy and healthy.
Provide adopters with valuable information to place cats and dogs with the right homes.
Our greatest need is fosters willing to take:
Puppies
Mom dogs with their puppies
Adult dogs with medical or behavior issues
Bottle baby kittens (unweaned kittens who do not eat on their own and do not have a mother)
Mom cats with their kittens
Feral mom cats with their unweaned kittens (Read More)
Cats and kittens with Feline Upper Respiratory Infection (Read More)
Feral kittens who need socializing (Read More)
Adult Cats with medical (injuries, waiting for a medical procedure such as a dental or other surgery) or behavioral issues (shy, does not do well in shelter)
Foster Volunteer Requirements
The following are requirements you must meet in order to volunteer.
Follow the Steps to Start Volunteering
Foster volunteer must be at least 18 years of age. Children under the age of 18 will be asked to co-foster with a parent.
Active foster volunteers must check their emails daily.
Complete an annual homecheck.
Currently have fewer than 8 cats and dogs in your home.
If you have questions, please email Foster@savinganimalstoday.org.
Save a life
Become a foster with Animal Friends Alliance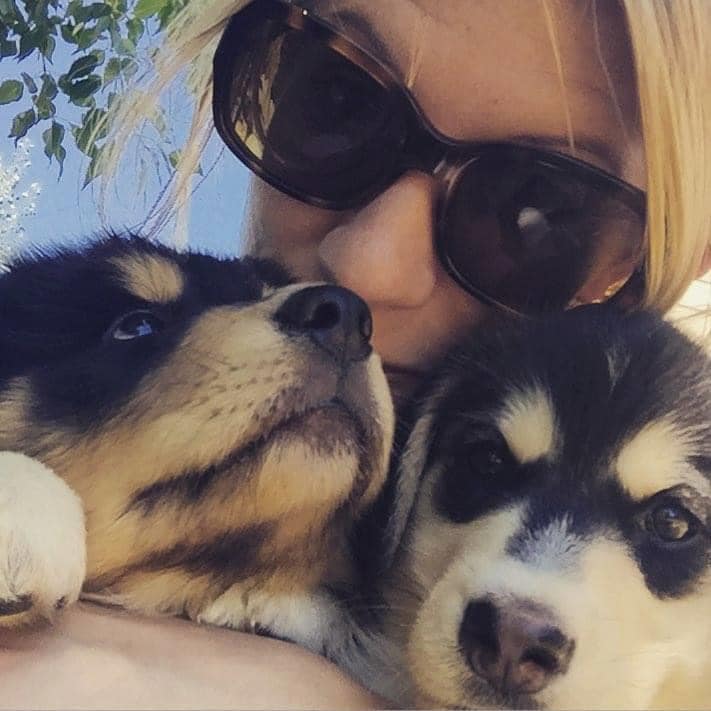 Why Foster with Animal Friends Alliance?
We provide top-notch support
Our dedicated foster team works 7 days a week.  Our emergency line is available 24/7.  We have a team of veterinarians who are shelter medicine specialists and are wholly devoted to our animals.  We have the resources and expertise to set you up for a successful and joyous fostering experience.  We've been doing this for 15 years and we have the knowledge to support you through any challenges that may arise.  This isn't a hobby or a side project for us; this is our passion, our mission, and our top priority.
We respect your commitment
We will not bombard you with panicked pleas begging for you to take an animal–because we only commit to animals when we know we can provide them with excellent care.  When you foster an animal, there is no question that you are saving that animal's life, but we will never try to guilt you into taking an animal when you're not ready or not able by saying that animal has no other options.  You can trust us to plan well, to be organized, and not to manipulate you into anything you aren't ready to do.  We trust you to step up when you're ready!
You're saving more than one life
When you foster for Animal Friends Alliance, your impact ripples through our whole organization.  You're not just helping the animal who you're welcoming into your home, but you're also helping the next animal, who now has a safe space in our shelter.  Your gift of time and love helps us to be more efficient with all our resources, so you're really helping every animal we serve, from the pets who are spayed and neutered in our Clinic to the families who get food assistance from our Kibble Supply Pet Food Pantry.  We're more than just a rescue and your support helps us do even more in the community.
Fostering is worth it
One of the biggest mental challenges to opening your home and heart to a foster animal is worrying that you won't be able to let them go, but you can join our team confident in knowing that your beloved foster will be cherished by their new family and that Animal Friends Alliance will always be there for them.  Our dedicated network of fosters loves to support each other and is always happy to share stories of their foster wins and helpful tips on how to make the most of your fostering experience.  We're sure that you'll find the joy of fostering is worth it.  As one of our longtime fosters says, "every time I say goodbye, I remember that I'm making room for the next life I'll save!"
The animals need you!
Some animals require a foster home.  Whether they're too young to stay at the shelter because their immune system isn't fully developed or because they need the home-like environment only a foster like you can provide, some animals require the love of a foster home to thrive
We need you!
Just because we're well-established doesn't mean we don't need your help!  Our ability to step up for homeless animals depends on the commitment of fosters just like you!  Our relationships with other shetlers and our prominence in the community means that every day we have the chance to take in more animals, and your support is the reason we can say YES!  You have the power to change the world for a homeless cat or dog.  We can't wait for you to join us!
Foster testimonial
Foster Colleen J. shares what it's like to be a foster for dogs and why you should foster for Animal Friends Alliance!
If you've been looking for a way to get involved in your community, or if you've been on the fect about opening your home to a foster animal, Colleen says "just do it!"  Fostering is so rewarding and with Animal Friends Alliance, you'll have the support you need to feel confident and ready to change the life of a homeless animal.  If you're ready to make a difference, email foster@savinganimalstoday.org.
Attend a foster onboarding
Once you have completed your application, you will receive an email about upcoming onboarding dates.  Onboardings are small, in-person, on-site trainings.  Foster onboardings are held 4 times per month (2 for cats and 2 for dogs) and last appromiately 90 minutes.  Foster onboarding serves as an introduction to Animal Friends Alliance, our mission, and the expectations and rewards of becoming a foster family.
You will pay the foster fee online via a link provided after you attend onboarding.  This $35 fee is non-refundable and helps to cover the cost of your t-shirt, name tag, and background check.  **If an interested party has concerns regarding this fee, please speak with our Foster & Transfer Team**
Home Visit – Required by the state of Colorado
After your background check has has been processed, a volunteer will reach out to you to schedule your home visit.  We look forward to welcoming you as a foster volunteer!