Animal Friends Alliance
Adoption-guarantee shelter and subsidized spay/neuter clinic offering resources to keep pets in loving homes.  Serving Northern Colorado and beyond.
Adopt an Animal
Make a Donation
Saving Animals Today
Our Impact
By the Numbers
Animal Friends Alliance has been saving animals in our community since 2006.  In that time we have:

Adopted 27,238 cats and dogs into loving homes

Spayed and neutered 64,145 dogs and cats

Trapped, neutered, vaccinated and returned over 1,300 community cats
Keeping pets in homes
We believe that the best home for an animal is the loving home they're already in.  We offer services to help keep pets with the families who love them, including:

Our Spay/Neuter Clinic helps local pet owners access basic preventative health care for their companions
Our Kibble Supply Pet Food Pantry fills the gap for pet owners facing financial insecurity

Our Prevent a Litter Plus program provides financial assitance for under-resourced pet owners to get their furry friends spayed/neutered and vaccinated.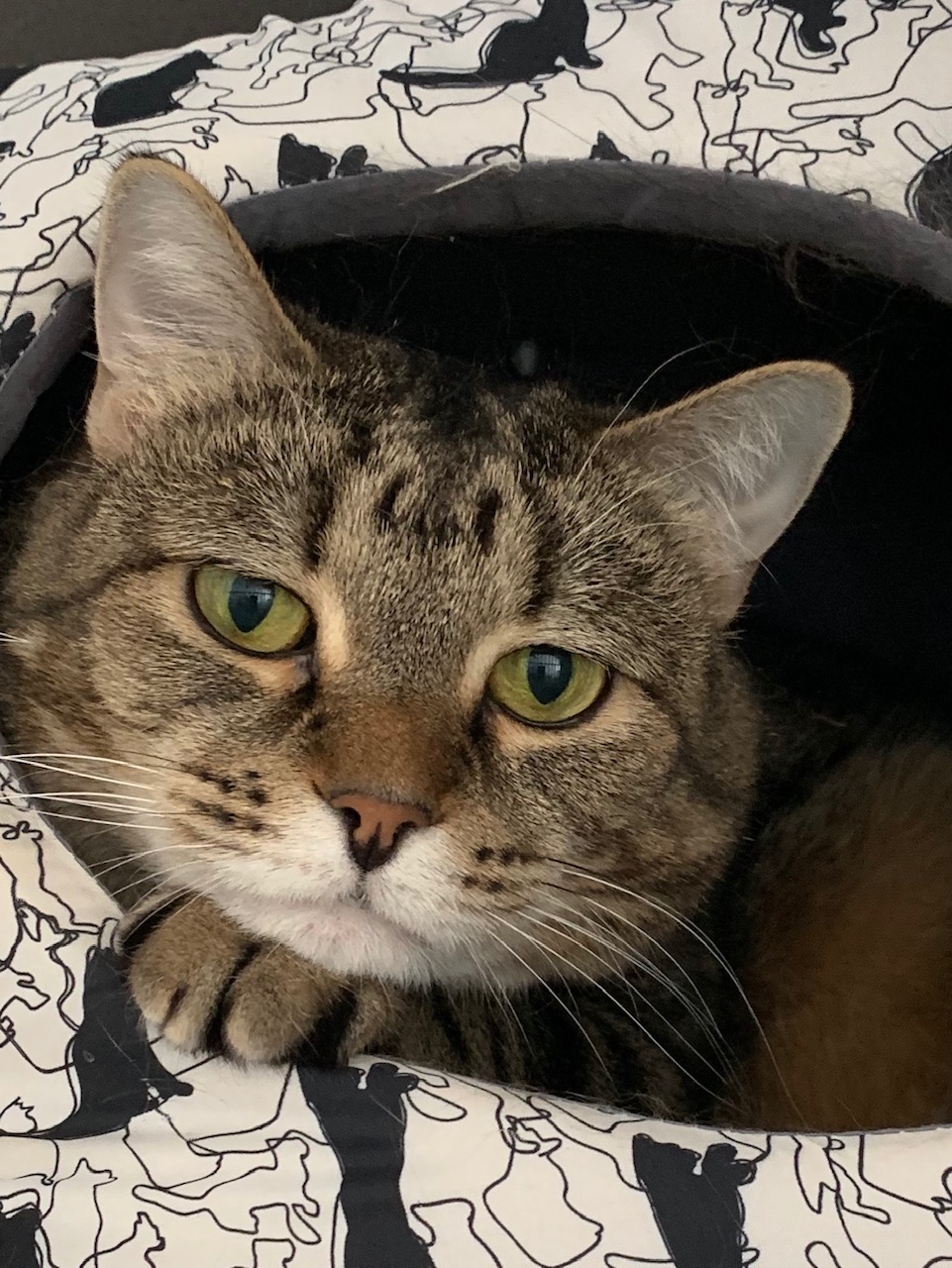 Cherry
Cherry is a charming and quirky cat who is looking for a family who will love her for who she is!  It takes a Cherry a little time to warm up to new people, but once you earn her affection, she will be by your side for life.  Cherry loves company and will greet her favorite people at the door, climb in their lap for snuggles, and tell them all about her day.  She likes to play with wand toys and zoom around after her ball, but she also enjoys her peace and quiet.  Cherry would love to find a home with someone who loves cats and who would treat her like a queen.  Cherry is available for Foster-to-Adoption, so you can get to know her awesome personality before deciding that she's the perfect cat for you.  Come meet Cherry at our Mulberry Campus Shelter or call (970) 484-8516 to learn more!
What Drives Us
Our Mission
To provide comprehensive companion animal resources, services, and education to the community to prevent homelessness and promote the human-animal bond. 
Our Vision
All companion animals experience a healthy home where they are wanted,
cared for, and loved.
What we do
Community Pet Resources

Spay/Neuter Clinic
Spaying and neutering not only prevents unplanned litters, it protects your pet's health and wellbeing!  In addition to sterilization, our clinic offers vaccination, testing, flea/tick and heartworm prevention, and other basic preventative care.
Kibble Supply Pet Food Pantry
Pet owners who are governmental assistance, who are struggling to make ends meet, or who are facing a temporary financial hardship can receive free pet food from our Kibble Supply Pet Food Pantry on designated distribution days.  

Community Cat Program
Our Community Cat Program traps, spays/neuters, vaccinates, and returns community cats to safe outdoor placements or finds loving homes for socialized kitties.  If you are caring for a colony of community cats, we may be able to help.

Prevent A Litter Plus Program
Preventing unplanned litters and keeping pets healthy is imporant for every family, regardless of financial situation.  Our Prevent a Litter Plus program provides assistance to spay/neuter and vaccinate the pets of community members with lower income.
Give
Support Animal Friends Alliance
Dancing with Myself: 80s Mini-Prom
Even though we had to postpone our Gala for Animals, you can still party with us AND help animals in our community—all without leaving home!
Visit PetProm2020.GiveSmart.com to register and bid on fun auction items, get a hilarious custom "pet portrait," or donate to make a crucial difference in the lives of animals. Thank you for your support—we think you deserve a party!
Get Involved
Volunteer with Animal Friends Alliance
Take on a Service Project to help animals
Our heartfelt gratitude to scout troops 70720, 77850, 70160, 77009 and 77918 who made and decorated feral cat houses as part of their "Three Cheers for Animals!" project. These boxes help colony caretakers keep cats warm and sheltered during the winter months. Thank you to these creative and dedicated animal lovers!
Your community group, class, team, or workplace can help save lives with a service project.  Get crafty and make cat toys or dogs beds.  Host a supply drive or fundraiser to make a difference for animals in need.  The sky is the limit!
Happy Tails
Hagrid's Happily Ever After
Hagrid was originally adopted as a kitten, but he made his way back to FCCRSNC in spring of 2019, when he was about two years old. When he arrived back at our shelter, Hagrid was often easily agitated and his behavior was unpredictable. As Hagrid got more  comfortable, however, his sweetness soon began to shine. He wasn't too happy sharing his space with other cats in the shelter, but for several months, he was our beloved office cat, "helping" us to sweep and making himself comfortable on our laps—and our laptops! One day, a potential adopter stopped by our shelter with another kitty in mind. That cat had already been adopted, so our Adoptions Program Manager suggested Hagrid. When the adopter met Hagrid, it was an instant love connection! The adopter needed a few weeks to work out a change to his living situation, but he was so committed to Hagrid, he would come by almost daily while he prepared to bring Hagrid home. Hagrid's new person reports he is doing well. He says Hagrid relaxed on the couch as soon as he got home! We wish them both many happy years of love and companionship!