Animal Friends Alliance
Adoption-guarantee shelter and subsidized spay/neuter clinic offering resources to keep pets in loving homes.  Serving Northern Colorado and beyond.
Adopt an Animal
Make a Donation
Saving Animals Today
Our Impact
By the Numbers
Animal Friends Alliance has been saving animals in our community since 2006.  In that time we have:

Adopted 27,238 cats and dogs into loving homes

Spayed and neutered 64,145 dogs and cats

Trapped, neutered, vaccinated and returned over 1,300 community cats
Keeping pets in homes
We believe that the best home for an animal is the loving home they're already in.  We offer services to help keep pets with the families who love them, including:

Our Spay/Neuter Clinic helps local pet owners access basic preventative health care for their companions
Our Kibble Supply Pet Food Pantry fills the gap for pet owners facing financial insecurity

Our Prevent a Litter Plus program provides financial assistance for under-resourced pet owners to get their furry friends spayed/neutered and vaccinated
Harrison
Darling Harrison has been getting lots of love in an amazing foster home since February. Harrison has allergies and it took a little while to find the right food to get his health back on track, but he's now ready to find a family of his very own.
In the meantime, he's been spoiled by his loving foster family. This is what they have to say about Harrison:
"After all this time with Harrison, we see what so many people love about these bully breeds. He is a big MUSH! He loves being with us, always, where ever we go: car rides, walks, or working in the home office. He is so incredibly gentle. He acts like he is playing 'rough and tough' but he has the gentlest mouth, even when giving love nibbles; we call them 'corncob nibbles.' He loves food more than anything but he will share with us―that is, if we wanted his kibble. Ha! In his eyes, we come first in his life, always! When we settle down to watch TV in the evening, he cuddles up with us. The most endearing thing he does is a little dance when he is happy―and he is happy a lot! He dances when we enter the room, if we ask him if he wants to go for a walk/car ride, he dances when he wants to play or when it is time to eat. Harrison, 'Mr. Harry', is simply the sweetest dog we have ever had the pleasure to share our home with. We are so very honored to have been able to take care of him while his health improved and thankful that Animal Friends Alliance saw the beautiful being that needed help." 
Harrison is looking for a home with no small pets (including cats) and a family who will appreciate a big ol' cuddlebug. You can set up a meet and greet with Harrison by completing an adoption questionnaire below.
What Drives Us
Our Mission
To provide comprehensive companion animal resources, services, and education to the community to prevent homelessness and promote the human-animal bond. 
Our Vision
All companion animals experience a healthy home where they are wanted,
cared for, and loved.
What we do
Community Pet Resources

Spay/Neuter Clinic
Spaying and neutering not only prevents unplanned litters, it protects your pet's health and wellbeing!  In addition to sterilization, our clinic offers vaccination, testing, flea/tick and heartworm prevention, and other basic preventative care.
Kibble Supply Pet Food Pantry
Pet owners who are governmental assistance, who are struggling to make ends meet, or who are facing a temporary financial hardship can receive free pet food from our Kibble Supply Pet Food Pantry on designated distribution days.  

Community Cat Program
Our Community Cat Program traps, spays/neuters, vaccinates, and returns community cats to safe outdoor placements or finds loving homes for socialized kitties.  If you are caring for a colony of community cats, we may be able to help.

Prevent A Litter Plus Program
Preventing unplanned litters and keeping pets healthy is important for every family, regardless of financial situation.  Our Prevent a Litter Plus program provides assistance to spay/neuter and vaccinate the pets of community members with lower income.
Give
Support Animal Friends Alliance
join the club!
Turn your one-time donation in to a monthly gift that makes an even bigger impact by joining the Animal Advocate Club. Now, becoming a member entitles you to even more benefits!
All members receive our newsletter, e-mail updates, a listing on our website AND recognition in our Annual Gala for Animals printed program! Higher levels include T-shirts/hoodies and tickets to our annual gala. See a full 
list of the benefits
 at each level and view our 
list of current members
.
Get Involved
Volunteer with Animal Friends Alliance
Foster for Animal Friends Alliance and save a life!
Foster Colleen J. shares what it's like to be a foster for dogs and why you should foster for Animal Friends Alliance!
If you've been looking for a way to get involved in your community, or if you've been on the fect about opening your home to a foster animal, Colleen says "just do it!"  Fostering is so rewarding and with Animal Friends Alliance, you'll have the support you need to feel confident and ready to change the life of a homeless animal.  If you're ready to make a difference, email foster@savinganimalstoday.org.
Happy Tails
Otter's Happily Ever After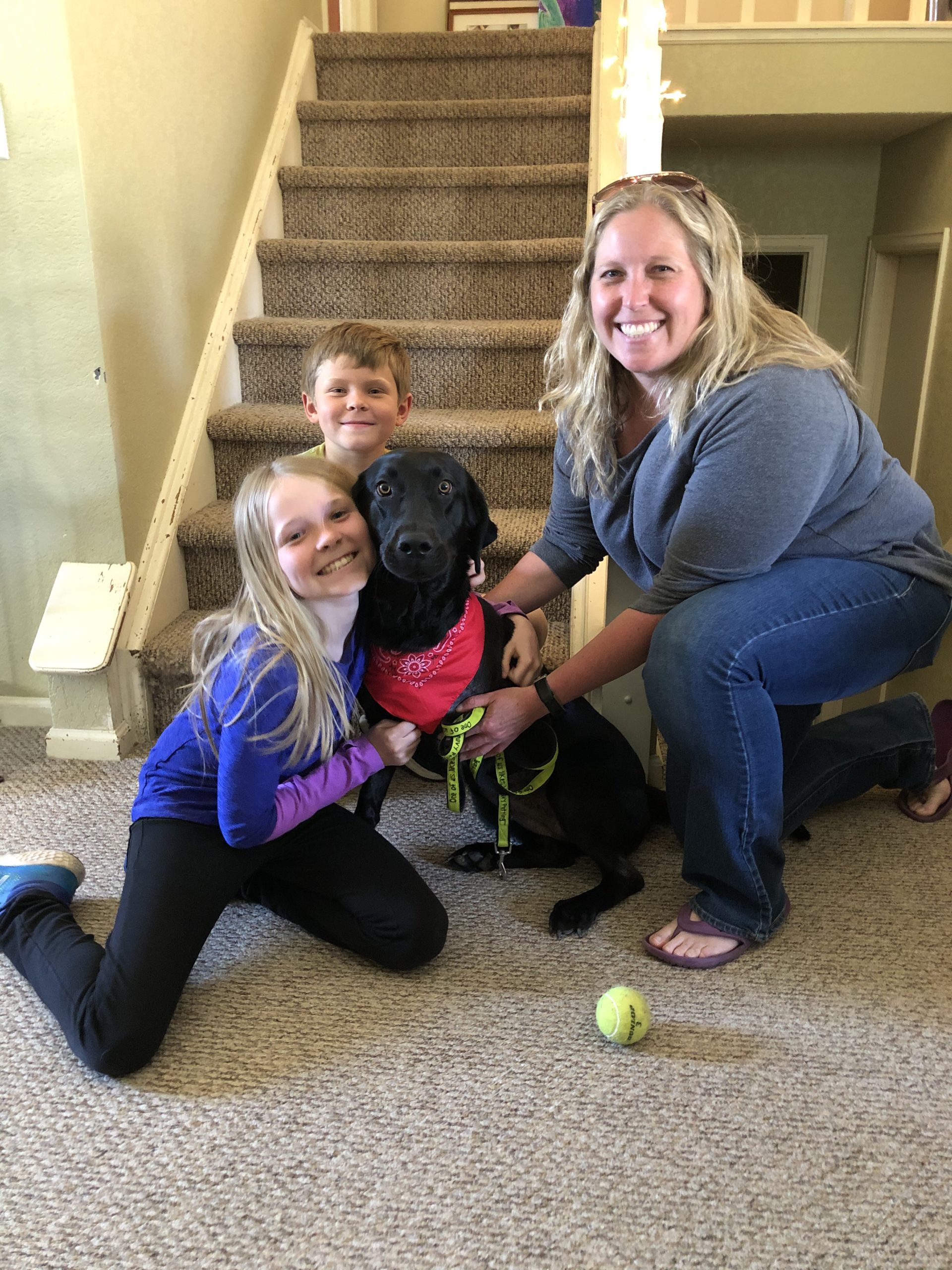 Otter, the two-year-old retriever/lab mix, came to us after an accident left her with a life-threatening leg injury. She was brought to our clinic where it was determined that the injury was too great to save the leg. Dr. Marsella, the shelter veterinarian at our Taft Hill Campus, performed a lifesaving surgery and she was placed in an amazing foster home to heal.
Otter recovered like a champion in her foster home and her story resonated with a new family who joyfully adopted her. Otter is now enjoying the love and care of her new home.