Gala for Animals 2021
Magnificent Beasts
We're headed at light speed for our 2021 Gala for Animals! Paws in Space: Live Long and Pawspurr will be held virtually on Saturday, July 24th at 6:00 PM. It's going to be out of this world!
One of our favorite parts of the Gala for Animals are the amazing, unique pieces of art created every year for our silent auction: the Magnificent Beasts!  The Beasts each begin as a wooden silhouette cutout of a dog or cat and each is given to a local artist, who is invited to make the piece their own. The artists have complete artistic freedom with the Beasts, and we eagerly await their creations each year. To bring this year's virtual event into your home, our artists are giving you a sneak peek into the creation of their pieces.  See progress photos and videos and then join us in July for the virtual unveiling of our Magnificent Beasts!
The Beasts represent a celebration of art (especially pet-themed!), local talent, and a way for our supporters to take home a one-of-a-kind gift while supporting our mission.
Sneak peeks at 2021 Magnificent Beast artwork in the making
Ode to Pretty by Debbie DeLong
Casseiopeia by Molly Rodgers
As above, So below by Jen Zaiger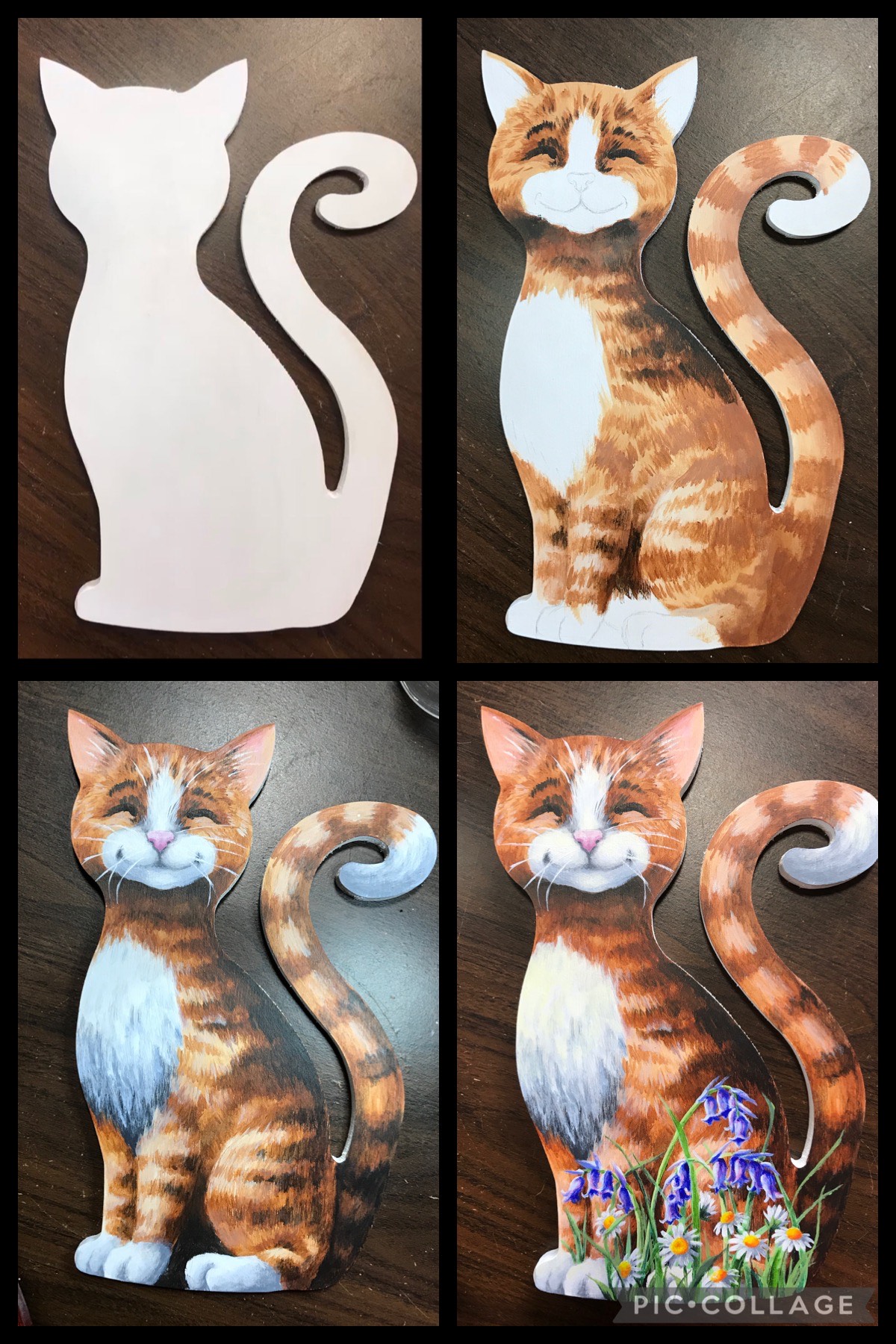 A glimpse at Magnificent Beasts from years past
"Zodicat" by Kat Kasmarski
"Alberto" by Ashley Waddell
"Verre Noir" by Ashley Boothe
"Ready When You Are" by Barb Haynie
"Yakutat" by Kristin Jan Draper
"Night and Day, Love My Rescue" by Leigh Piontek
Love these pieces? Don't miss out on new creations this year!