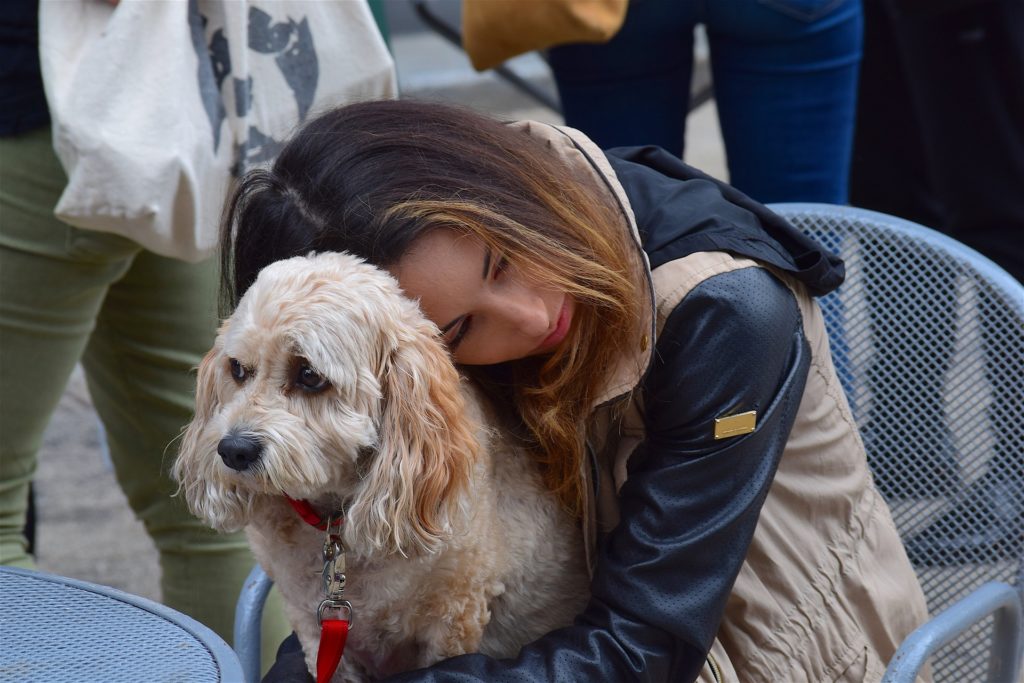 UPDATE 3/18/2020: We have made the decision to CLOSE for the next two weeks. We plan to re-open on April 1 with the precautions outlined below. You can read more about our closure here. Please keep an eye out for additional updates and please consider a donation to help us navigate this challenging time. Thank you for your support!
March 16, 2020: Like you, we have been closely following the news of COVID-19. As the situation unfolds and new science and recommendations come to light, Animal Friends Alliance is doing our utmost to preserve the health of our community and to fulfill our loving commitment to the animals in our care. Animal Friends Alliance will remain open for the time being and as long as we can safely balance community health with the best interest of our animals. We have enacted some enhanced protective measures to safeguard the health of our guests, volunteers, and staff.
Your health is important to us and we are taking extra steps to disinfect surfaces that come in contact with members of the public and performing extra cleaning in between guests at all of our facilities. We are implementing measures to deter crowding and unnecessary person-to-person contact for all of our services.
Our shelters will remain open for normal business hours, but all services at our shelters will be by appointment only. For dog adoptions, returns, and questions, please call our Taft Hill Shelter at (970) 224-3647. For cat adoptions, returns, trap rentals and questions, please call our Mulberry Shelter at (970) 484-8516. Please understand that at this time we cannot accommodate social visits. If you would like to see our adoptable animals or complete an adoption questionnaire, you can visit our website, SavingAnimalsToday.org.
Mobile adoption events are cancelled through the end of March. The kittens and puppies who would have attended our mobile events will be available at our shelters as described above.
Appointments for spay/neuter at our clinic will proceed as normal. To avoid crowds, we will ask you to take a number when you arrive and to complete your paperwork in your car or outside. We will invite clients in one at a time to complete check-in.
Our walk-in vaccine clinics will still take place as scheduled. Like our spay/neuter clinic, you will be asked to take a number and encouraged to wait in your vehicle or away from other clients. Clients will be seen individually in the order in which they arrive.
Appointments at our grooming salon will proceed as normal. Because our grooming lobby is small, if you arrive for your grooming appointment and another client is already in the lobby, please wait outside or in your car. Walk-in nail trims are cancelled until further notice and only clients with appointments will be seen.
Our Kibble Supply Pet Food Pantry distribution dates will take place as scheduled but only food will be distributed until further notice. Clients will be asked to check in and will be given a number. We will bring the pet food to the client based on number order. Lines and crowds will not be allowed. We will do our best to distribute extra food when possible, given the uncertainty of the coming weeks, but as always, we will be limited by our supply.
If you would like to donate supplies during this difficult time, there are donation bins outside both shelters during all open hours.
Finally, please help us protect the staff and volunteers who care for our animals by choosing to stay home if you have any symptoms of illness, if you have traveled recently, or if you have any reason to believe that you've been exposed to COVID-19.
Facing uncertainty―whether personal, global, or anything in between―can be stressful and downright scary. Animal Friends Alliance wants to remain a comfort to animals and the people who love them during this difficult time. Many community members count on our support and our guidance in times of need.

One point that bears repeating during this tumultuous time: you should not surrender your pet due to fear of COVID-19. The CDC says "at this time, there is no evidence that companion animals including pets can spread COVID-19." Your cat or dog needs you now more than ever, as shelters are stretched thin on resources, and the progress of this ordeal may continue to add stress to our support systems.

You may find that you need your pet more than ever, too! Pets provide important companionship and comfort in uncertain times. If you're looking for ways to protect your best friend, take a look at these tips from the ASPCA. If you're thinking that now's the perfect time to adopt a "quarantine buddy," you can check out our amazing, adoptable dogs and cats.

While we all await the latest news and recommendations, know that some things won't change: Animal Friends Alliance will always be committed to our animals and to our community. We will continue to do all that we can for the cats and dogs in our care while protecting you and our community. Though we know this is a hard time for everyone, it is still a great time to make a donation and help animals when they need it most. Even a small monthly gift will provide stability for our organization, our dedicated staff, and our animals. Thank you for your life-saving support!